LOCO COFFEE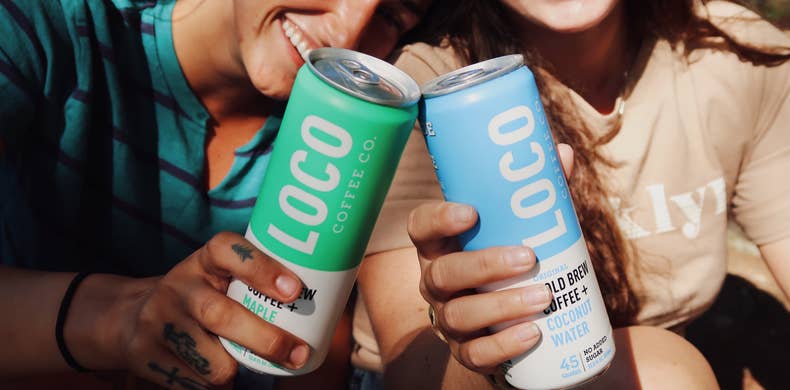 About
Loco Coffee
Based in Holliston, Massachusetts, USA.
Loco Coffee was started by two life long friends, Dan and Sean. We created Loco Coffee to keep us feeling good while fueling our on the go every day lives.
We were sick of the bottled coffees loaded with sugar and set out to create something better. We combined the benefits of coconut water to the energy of coffee. Two ingredients, no added sugar, so BS.
Our first production run was filled in bottles by hand in Sean's kitchen, and now Loco is in a shelf stable can, and distributed to over 500 stores!