FIDALGO COFFEE ROASTERS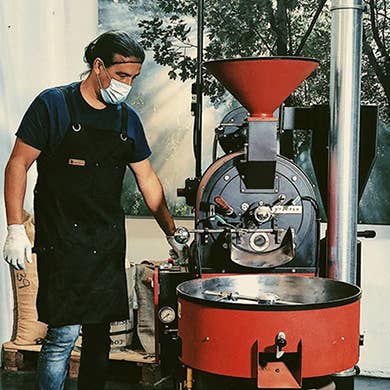 Based in Burlington, Washington, USA.
Fidalgo Coffee Roasters is a specialty only house, sourcing and roasting the finest coffees since 1992.
Our mission is to help you discover your perfect cup of coffee. We carry our mission out by developing a distinct, sustainable collection of blended coffees and single origin coffees, sourced only with the top Arabica beans from around the world, and roasted in small batches with artisan care. We take pride in our excellent customer service and are ready to serve all of your coffee needs.
We work closely with select coffee houses, espresso bars, restaurants, specialty food stores, hotels and resorts both nationally and internationally. Our team is here to extend barista training, offer repair services, and guide you to the best commercial espresso equipment.